My cousin Judy is visiting from London. She had a flght from Heathrow to Newark, but given
today's awful weather
, she was redirected to Albany, about three hours from Newark by car. Because Albany's airport isn't prepared to handle immigration, she could not disembark.
After over three hours on the ground, the flight finally left for Newark.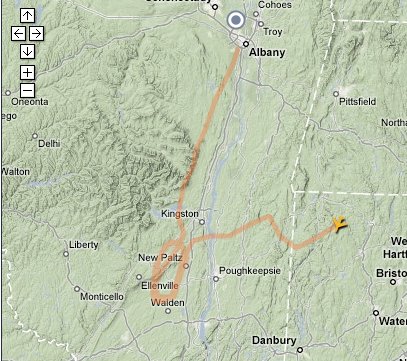 when to made several rotations around an arbitrary area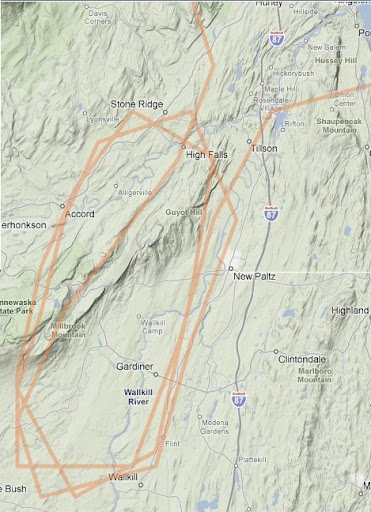 then redirected to Boston.
This is not Judy's day.